Description
This course shall introduce the fundamentals of modeling and control of linear time invariant systems; primarily from the classical viewpoint of Laplace transforms and a brief emphasis on the state space formulation as well. The course will be useful for students from major streams of engineering to build foundations of time/frequency analysis of systems as well as the feedback control of such systems. The 11th module of the course will cover a detailed application of filter design in the field of navigation and human movement (gait). Students will be able to design their very own basic navigational system using inertial sensors and microcontrollers.
INTENDED AUDIENCE
Undergraduate students taking course on Control Engineering.
PRE-REQUISITES
Network and Circuits, Basic Engineering Mathematics. we suggest the NPTEL course on Networks and Systems by Dr.V.G.K.Murti. Content in Lectures 1 -6 and 20-29 will be relevant for this course.
INDUSTRY SUPPORT
Any industry into Industrial Automation
ABOUT THE INSTRUCTOR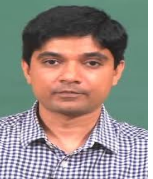 Prof. Ramkrishna Pasumarthy is currently an Associate Professor at Department of Electrical Engineering, IIT Madras. I obtained my PhD in systems and control from University of Twente, The Netherlands and held post doc positions at University of Melbourne and UCLA.My interests lie in the area of modeling and control of complex physical systems. I also have interests in the area of identification and control of (cloud) computing systems and data analytics for power, traffic and cloud networks. I am also a member of the Interdisciplinary Laboratory for Data Sciences at IIT Madras.